Solicitors who specialise in Freehold Purchase
Buying your freehold (a process known as lease or collective enfranchisement) is a highly specialised area of law in which the procedure and timetable are highly rigid – so it's very important to have solicitors who really know what they're doing. You can rest assured that our freehold solicitors are genuine specialists. They have the experience you need and can help you in buying your freehold.
What is Freehold Purchase?
As the owner of a leasehold house or flat you may be able to buy the freehold of your property, either if the freeholder chooses to sell or if you satisfy certain criteria and can compel your freeholder to sell.
This website details eligibility for the freehold right to buy and some of the benefits of doing so. It also looks at how long it can take, the costs of freehold purchase, the responsibilities involved and the process of actually buying the freehold of your block as well as how to buy the freehold of your house. It also provides details about the Right of 1st Refusal, a legal requirement for freeholders to make sure that when they come to sell the freehold, they offer it 1st, and in the correct manner, to existing leaseholders.
Looking for Specialist Freehold Purchase Advice? Call our Solicitors on FREEPHONE 0800 1404544 for FREE Initial Phone Advice.
Freehold Purchase – what are the benefits?
Your home will almost certainly become worth more and easier to sell
You will no longer have to pay ground rent to a freeholder
You gain greater security – normally a freeholder can only be evicted on failure to pay the mortgage
You no longer have to risk suffering under a difficult freeholder
You take control of the management of your home – and can organise maintenance yourself, often cheaper than your freeholder
By buying the freehold, flat owners gain the power to extend their lease up to 999 years with no ground rent at minimal cost
Why use our Solicitors to Buy Your Freehold?
Our team understand all about exercising the freehold right to buy – they are experts in this complex field and have represented numerous tenants and freeholders in thousands of Freehold Purchase, lease extension and right to manage cases in the last 20 years.
Our Freehold Solicitors provide FREE initial telephone advice on any Freehold Purchase.
We can put you in touch with a specialist surveyor local to your block, who really understands how to value your Freehold Purchase
Our experienced five strong leasehold team specialises in freehold purchase, right to manage and lease extensions for clients nationwide. This kind of work is all they do – offering City quality advice on buying the freehold of your block – at local prices.
But don't just take our word for it.
1. We are the only Solicitors recommended by The HomeOwners Alliance for lease extensions, enfranchisement and the right to manage work. The HOA is the only nationwide organisation supporting UK's homeowners.

2. We are Progressive Approved –one of just three law firms officially recommended and by Progressive Property – the UK's largest property investment education business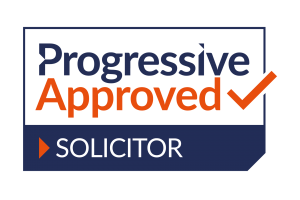 3. We are long-standing members of the Association of Leasehold Practitioners. ALEP is the only specialist organisation of lease extension and freehold purchase solicitors and surveyors
Our expert team, working closely with specialist surveyors, can help you in purchasing your freehold  from the initial valuation. We also help you all the way, if required in the absence of agreement with your freeholder, to the First-Tier Property Tribunal (previously known as the Leasehold Valuation Tribunal)
We can assist you Buying Your Freehold either by taking phone, Zoom or e-mail instructions without the need to meet – or, if you prefer you can come to see us in person in our main office in Salisbury, Wiltshire
Our clients like us – in a recent survey of 800 of our clients, 95% said our service was "excellent" or "good", with 98% happy to "recommend the firm to others". Such a high level of satisfaction amongst our clients has enabled us to grow by 1000% in the last 12 years – by listening to our clients and providing a high quality specialist service.
Not sure if you have the right solicitor?
There's a really simple way to find out. Extending leases, exercising the right to manage and buying freeholds for clients is all our specialist 5 strong leasehold team does.  In fact we deal with around 500 of these transactions every year. We are not aware of a larger specialist team in the country.
So all you need to do is to ask your solicitor how many freehold purchases they have done this year.
Considering Enfranchisement? Contact our Specialist Freehold Purchase Solicitors today
Buying your Freehold is complex and you will need expert legal advice. Our specialist team can help you wherever or block is situated in England and Wales.
Contact our Freehold Solicitors today for a FREE first phone consultation on  your Freehold Purchase;
Call us on FREEPHONE 0800 1404544
Or use the contact form below
</>